2020 Downs and Western Best Residential Kitchen
---
This incredible home was built by the amazing team at Downs Designer Homes and designed by Architect John Simpson and the beautiful owner. We worked closely with Mr Simpson and the owner to ensure the custom cabinetry was nothing short of spectacular, leading to the home being awarded 2020 Downs and Western Best Residential Kitchen and our team being awarded 2020 Downs and Western Residential Trade Contractor of the Year for our work completed on this project.
Project Details
Location: Highfields
Builder: Downs Designer Homes
Architect: John Simpson
Stone Mason: Signature Stone QLD
Upholsterer: Garden City Autotriming
Photographer: Haus Media
Materials and Suppliers
Benchtops: Quantum Quartz Michelangelo, Smartstone Arcadia and Steel Grey Granite
Cabinetry: Dulux Lexicon quarter, Dulux Pale Grey Quarter and Dulux Placid Blue Half
Handle Supplier: Kethy
Hardware: Blum
Sinks and Basins: Acquello and Villeroy & Boch
Tapware: Perrin & Rowe
Case Studies
---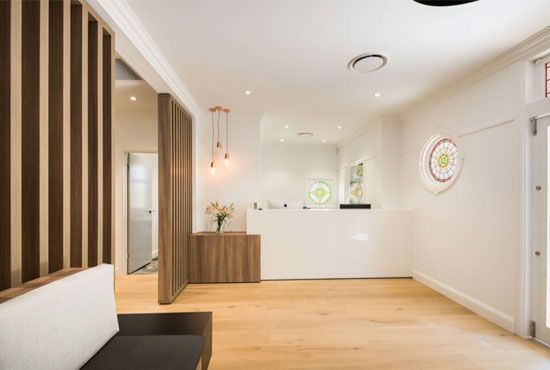 Case Study: Heasley Dental
From outdated, bleak and tired to modern, light and aesthetically stunning. This Toowoomba dental surgery was still featuring décor from over 30 years ago before undergoing a major renovation. With creams and browns, red vinyl seats and sunflower curtains straight out of the 70s the interior style of this dental practice was in desperate need of a revamp to reflect its modern, up-to-date brand.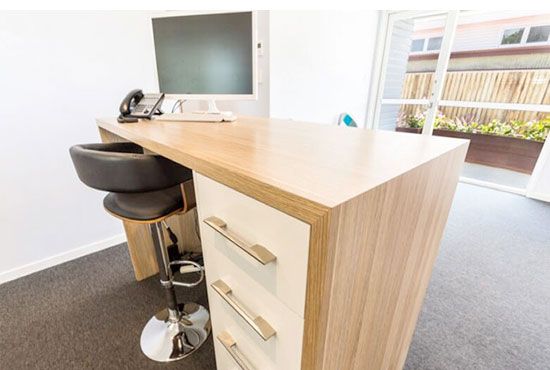 Case Study: Office Renovation Ideas and Inspiration
Our clients had bought an old house in Toowoomba and wanted to transform it into a modern office. They had a vision of how they wanted their office to look but weren't quite sure of which products to use to make that happen. Our team at Weston Kitchens and Bathrooms were able to bring that vision to life.