Hogan's Family Jewellers
---
We had the pleasure of working alongside Newlands on the new showroom for Hogan Family Jewellers in Toowomba's CBD. Our goal was to create functional joinery that would accentuate the many pieces of beautiful jewellery held in the showroom and an exquisite workshop that would be on display to allow the customers to view the unique pieces being made.
Our team has been awarded the Master Builders Downs and Western Commercial Trade Contractor Of The Year 2023 for our involvement in the amazing project. Newlands Commercial Construction was also awarded the Master Builders Downs and Western Commercial Fit-out up to 5 Million dollars for this project.
Project Details
Builder: Newlands Commercial Construction
Joinery: Weston Kitchens & Bathrooms
Architect: Aspect
Photography: Vue Digital
Case Studies
---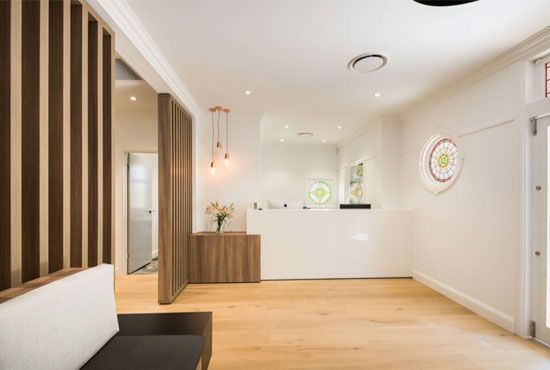 Case Study: Heasley Dental
From outdated, bleak and tired to modern, light and aesthetically stunning. This Toowoomba dental surgery was still featuring décor from over 30 years ago before undergoing a major renovation. With creams and browns, red vinyl seats and sunflower curtains straight out of the 70s the interior style of this dental practice was in desperate need of a revamp to reflect its modern, up-to-date brand.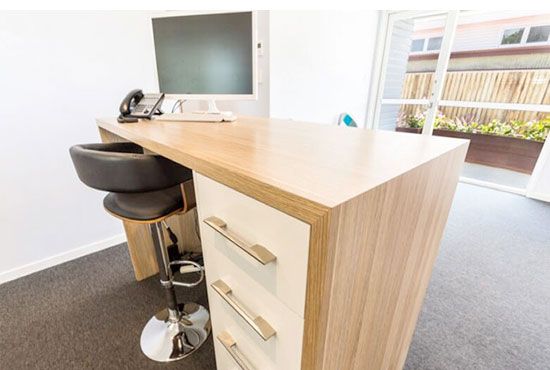 Case Study: Office Renovation Ideas and Inspiration
Our clients had bought an old house in Toowoomba and wanted to transform it into a modern office. They had a vision of how they wanted their office to look but weren't quite sure of which products to use to make that happen. Our team at Weston Kitchens and Bathrooms were able to bring that vision to life.