Mudgee Hospital Redevelopment
---
They say time heals all wounds…
Weston Kitchens played a key role in delivering this significant community healthcare project, we were thrilled to help bring the Mudgee Hospital redevelopment project to life over a 12 month period and to give them the wonderful space they needed. It was quiet an achievement for Weston Kitchens & Bathrooms considering the size of our team, the logistics and scale of this epic job. At the end of jobs like these, we realise how lucky we are to have such an amazingly skilled team! 
Hutchinson builders redeveloped the outdated facility into a state-of-the-art hospital featuring a range of services including emergency care, general medical and surgery, maternity, ambulatory care, dental, renal dialysis and oncology. The design was considered to cater for future growth, bringing much needed health infrastructure to the increasing population in and around Mudgee.  
All fitted out with quality, high-end joinery to ensure they can offer their patients top-notch care in a state-of-the-art facility. Proud to have been a part of this commercial project with Hutchinson builders.
Case Studies
---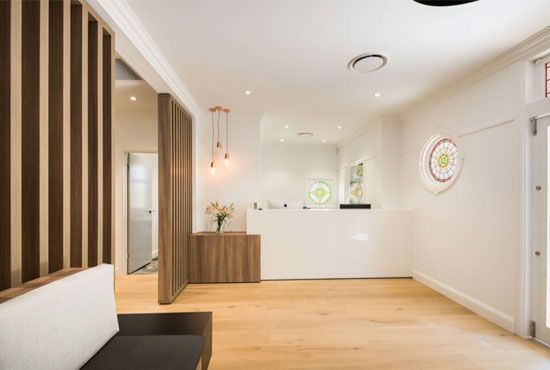 Case Study: Heasley Dental
From outdated, bleak and tired to modern, light and aesthetically stunning. This Toowoomba dental surgery was still featuring décor from over 30 years ago before undergoing a major renovation. With creams and browns, red vinyl seats and sunflower curtains straight out of the 70s the interior style of this dental practice was in desperate need of a revamp to reflect its modern, up-to-date brand.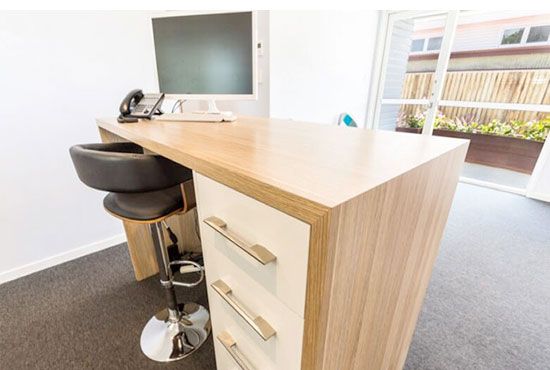 Case Study: Office Renovation Ideas and Inspiration
Our clients had bought an old house in Toowoomba and wanted to transform it into a modern office. They had a vision of how they wanted their office to look but weren't quite sure of which products to use to make that happen. Our team at Weston Kitchens and Bathrooms were able to bring that vision to life.