Newlands Group has created a completely unique development.
---
Such vital accommodation for our Toowoomba region.
Congratulations on this very special project Newlands Group. Such vital accommodation for our region. We recently completed this project which included specifically designed detailed joinery finishes.
Personalised for 24-hour support, these apartments will help promote independence for the residents. Everything is strategically positioned for everyday use, right down to automated height adjustable kitchen benches. The facility is also equipped with a general lobby, gym and large community space to promote an active lifestyle.
Newlands Group has created a completely unique development and it hasn't missed a beat. What an incredibly rewarding community project that will enrich the lives of those living with multiple sclerosis in the community for many decades to come. Thank you for the opportunity Newlands group for letting us play a role in this amazing project for MS Queensland.
All fitted out with quality, high-end joinery by Weston Kitchens & Bathrooms. Proud to have been a part of this commercial project with Newlands Group.
Case Studies
---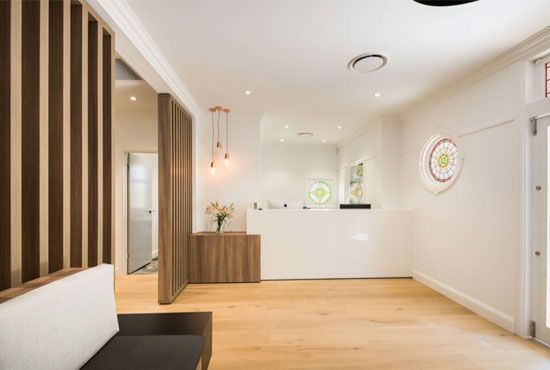 Case Study: Heasley Dental
From outdated, bleak and tired to modern, light and aesthetically stunning. This Toowoomba dental surgery was still featuring décor from over 30 years ago before undergoing a major renovation. With creams and browns, red vinyl seats and sunflower curtains straight out of the 70s the interior style of this dental practice was in desperate need of a revamp to reflect its modern, up-to-date brand.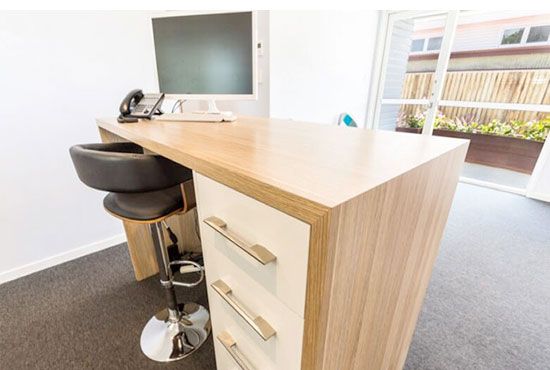 Case Study: Office Renovation Ideas and Inspiration
Our clients had bought an old house in Toowoomba and wanted to transform it into a modern office. They had a vision of how they wanted their office to look but weren't quite sure of which products to use to make that happen. Our team at Weston Kitchens and Bathrooms were able to bring that vision to life.