Palmera
---
Welcome to this beautiful home brought to you by Urbane Building Group. 
The carefully constructed curves of the kitchen island allows ease throughout the space while bringing that … vibe. This style has been carried throughout the house and features in the doorway arches, bathroom mirrors and range hood canopy as this reflects the continuity aspect beautifully. The simplicity of these finishes ….
Natural stone benchtops throughout the spaces have been complemented with deep grain oak cabinetry, creating a soft balance between tones and materials.
Project Details
Builder: Urbane Building Group
Joinery: Weston Kitchens & Bathrooms
Bulding Design: Big House Little House
Photos Captured by: Big House Little House
Colour Selections
Benchtop: Perala Venata Natural Stone
Cabinetry: Elton Group - Deep grain oak
Case Studies
---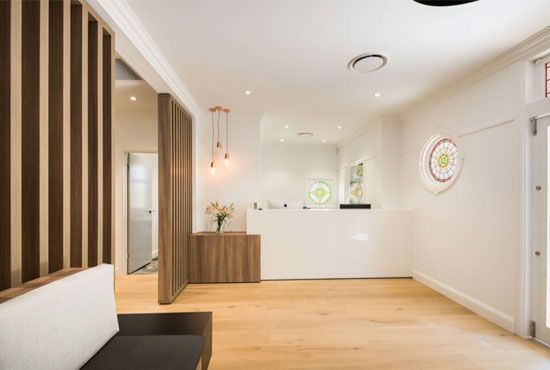 Case Study: Heasley Dental
From outdated, bleak and tired to modern, light and aesthetically stunning. This Toowoomba dental surgery was still featuring décor from over 30 years ago before undergoing a major renovation. With creams and browns, red vinyl seats and sunflower curtains straight out of the 70s the interior style of this dental practice was in desperate need of a revamp to reflect its modern, up-to-date brand.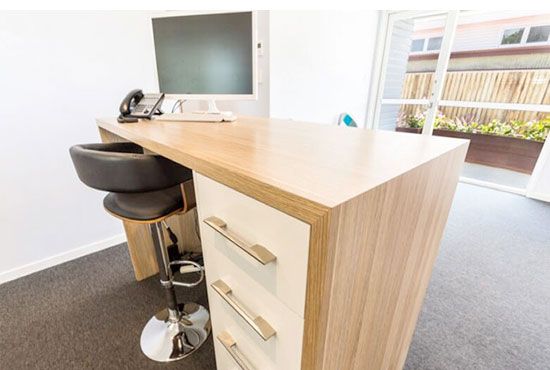 Case Study: Office Renovation Ideas and Inspiration
Our clients had bought an old house in Toowoomba and wanted to transform it into a modern office. They had a vision of how they wanted their office to look but weren't quite sure of which products to use to make that happen. Our team at Weston Kitchens and Bathrooms were able to bring that vision to life.