Trafalgar House - The Dream Hamptons Home
---
Set on one acre located in the beautiful Middle Ridge, Toowoomba. This dream Hampton's home we call "Trafalgar House''.
Could you see yourself enjoying plenty of Saturday nights IN with this beautiful home?? Loads of space for entertaining, the endless storage areas it make the world of difference, the amazing pool and the alfresco area, backed onto a fire pit for the cooler months, and loads of area for the backyard footy.
The kitchen and bathrooms are the stars of this home, think lots of white Smokey blue's and grey paired with polished chrome tapware. Ohh la la. We've created the most stunning family home. She really is a beauty and we hope you love it too!
We love a good en-suite, functional as well as beauty, with loads of storage and a floor to die for.
See something you like? Contact the team for more information, get this look at your place!
Project Details
Builder: Urbane Build
Joinery: Weston Kitchens & Bathrooms
Colour, Design & Styling: Darling Interiors Toowoomba
Building Design: Big House Little House
Stone Mason: Smartstone bianco onix
Photographer: Haus Media.co
Case Studies
---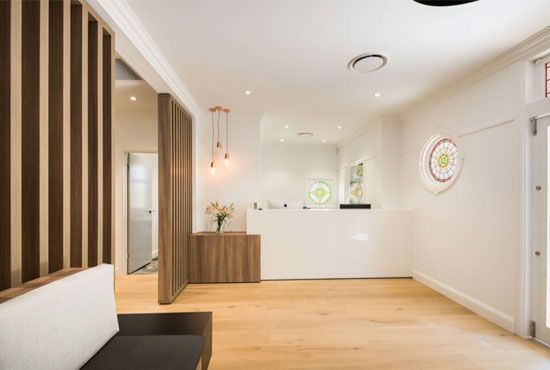 Case Study: Heasley Dental
From outdated, bleak and tired to modern, light and aesthetically stunning. This Toowoomba dental surgery was still featuring décor from over 30 years ago before undergoing a major renovation. With creams and browns, red vinyl seats and sunflower curtains straight out of the 70s the interior style of this dental practice was in desperate need of a revamp to reflect its modern, up-to-date brand.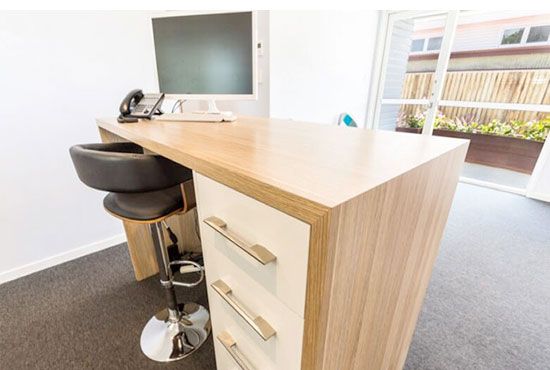 Case Study: Office Renovation Ideas and Inspiration
Our clients had bought an old house in Toowoomba and wanted to transform it into a modern office. They had a vision of how they wanted their office to look but weren't quite sure of which products to use to make that happen. Our team at Weston Kitchens and Bathrooms were able to bring that vision to life.