White Joinery and Super White Natural Stone Combination
---
A Fresh Look for Moncrieff
A Fresh look for this Moncrieff new build project fitted off with White joinery paired with Super White granite natural stone and a hint of matte black features, the result is timeless and stunning. White, grey & black has always been a popular choice for a kitchen design colour. The white and natural stone absorb, soften and then reflect. The stone is carried through to the splashback, and then adding the matte black VJ island servery panel as a feature….making a beautiful impact on this kitchen. 
The beautiful Natural Stone, Super White is a bold statement. The grey tones of the staggered veining echo an elegant atmosphere that engulfs every design. A true natural masterpiece, Super White looks stunning with both light and dark elements effortlessly. 
The stunning bathrooms giving us all the moody tones. 
Another stellar project from all the team involved 
Project Details
Builder: Urbane Build
Building Designed and photographed: Big House Little House
Joinery: Weston Kitchens & Bathrooms
Colour Details
Island Benchtop & Splash Black: 20mm Super White Natural Stone Stone
Main benchtop: 20mm Stone Ambassador Kirec
Laminex Island servery: Absolute matt black
Polytec Cabinetry: Polar White Matt
Handles: Recessed Rail & Tall pantry doors – Lo and Co Luna Pull XL white
Case Studies
---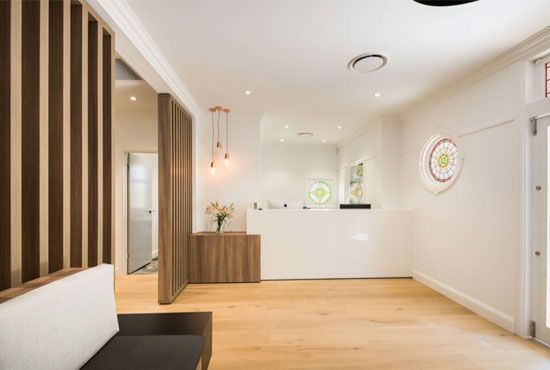 Case Study: Heasley Dental
From outdated, bleak and tired to modern, light and aesthetically stunning. This Toowoomba dental surgery was still featuring décor from over 30 years ago before undergoing a major renovation. With creams and browns, red vinyl seats and sunflower curtains straight out of the 70s the interior style of this dental practice was in desperate need of a revamp to reflect its modern, up-to-date brand.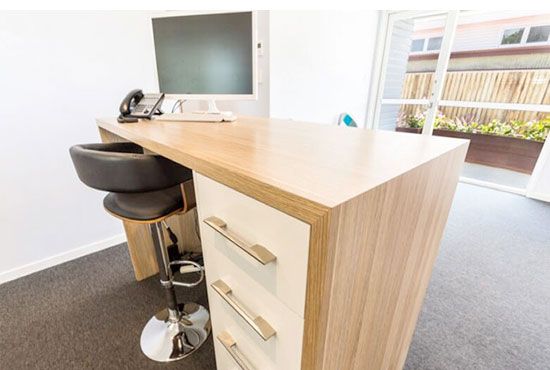 Case Study: Office Renovation Ideas and Inspiration
Our clients had bought an old house in Toowoomba and wanted to transform it into a modern office. They had a vision of how they wanted their office to look but weren't quite sure of which products to use to make that happen. Our team at Weston Kitchens and Bathrooms were able to bring that vision to life.